On a bit of a whim, I painted beige stripes on one wall in our living room.
I am completely in love with them. They read beige and they read greige.
I had every intention of making an oversized piece of art for the space.
Like some of these from my pinterest page.
link is broken in pinterest


found here


found here

and my favorite


found here

Unfortunately, none of those options were within my operating budget and or current skill set

Then I found this tutorial from Little Miss Momma.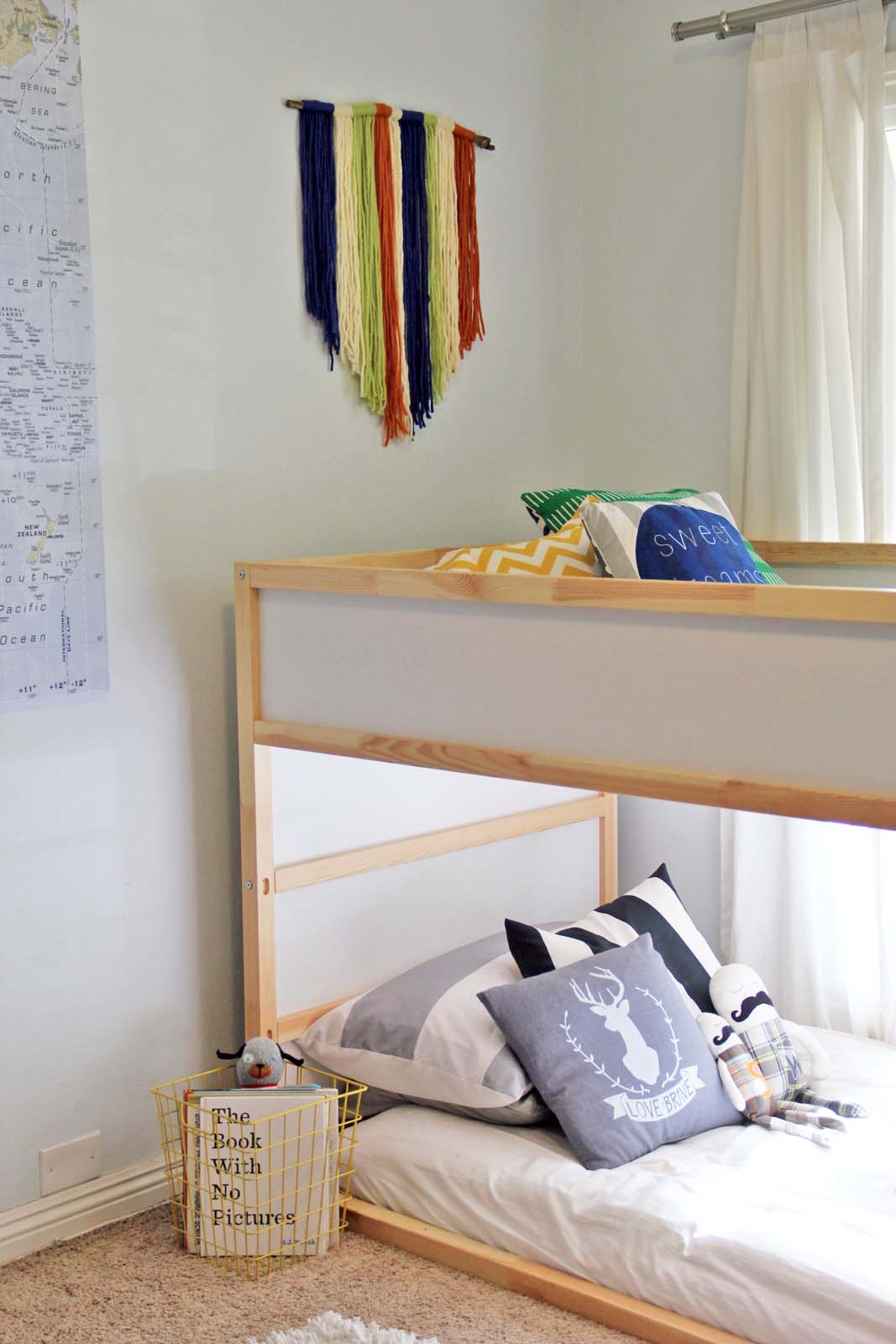 As soon as I saw this, I knew I could use it as a jumping off point for the wall.
I headed to the craft store with kids in tow.
Using four colors of yarn, a branch from a tree in our front yard, and an hour or so...