This is where we started.
The camera doesn't do the orangey-red justice.
Oh, and let's not forget the mint green trim up top.
The previous owner NEVER cleaned it out.
I swear it's a darn near miracle the house is still standing. I cleaned a forest worth of ashes out of that sucker.
These are our inspiration photos.
www.houzz.com


forresidentialpros.com

Thank you pinterest.
When we had the painting weekend and focused on the living room, nook (dining area), and kitchen I had D give me a coat of swiss coffee on the bricks.
It stayed that way for a few weeks.
Carpet was being installed in bedrooms so the fireplace got bumped lower on the list.
Finally, I pulled out the paint and started on it.
I managed a stripe across the middle and left it like that for a few days.
Lovely.
This is after another nap time painting session.
I was too skeered to get up high on the ladder for the top.
Chaos, but a fully painted fireplace.
We've started hanging the floating shelves on either side of it, it's cleaned out and we've even had the candles lit.
We still want to add this floating mantle
addicted2decorating.com
I'm working on gathering (aka buying, crafting, and locating) items for the shelves.
This was a purchase I made yesterday.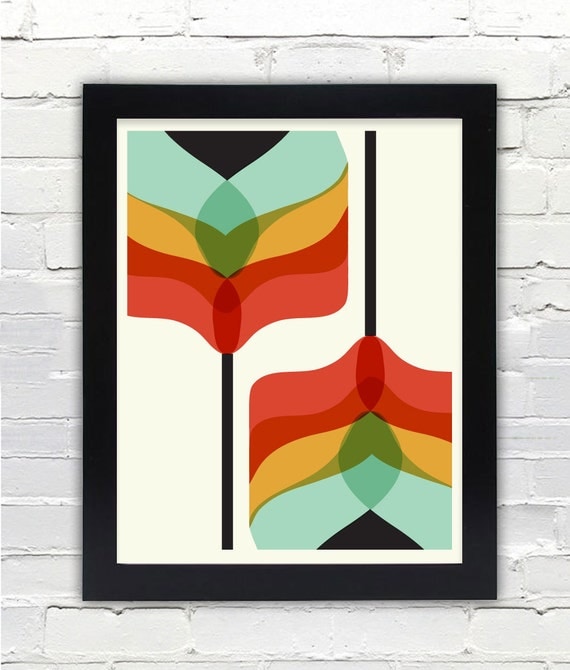 fateyedesign on etsy
Time to bring some serious color into this room!