once upon a time, i was a swimmer
i loved being in over my head
it meant i was doing my favorite thing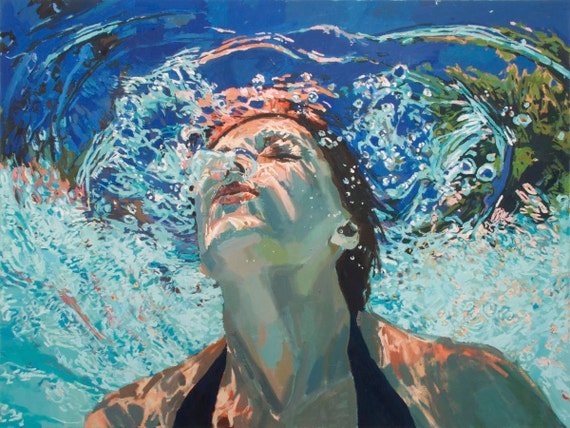 ...................................................
This morning I ranted and raved to the kids.
Yes, there was black, gel eyeliner EVERYWHERE, but really, Sarah.
Was it worth it?
To give vent to all the "I'm going to be late!", "I told you not to...!" feelings
Here's the thing- I didn't show little Viv love this morning.
No mercy.
No compassion.
No firm, but gentle discipline.
Instead she got head spinning, door slamming mama.
I'm sad for the lost opportunity to enjoy the kids this morning.
There were lots of tears. Vivi's and mine
I would like to say that once I got in the car, I miraculously calmed down.
I did...momentarily.
But the damage was far reaching.
So the anger was right under the surface.
I pulled over on my road to take a breath.
My neighbor stopped by to see if we were alright.
Umm...
No.
I told him we were having a talk.
Really, I was trying to get a grip.
On life.
On the anger that had bubbled up.
Then it happened.
Dean taught me.
"Mama that's why we need God in our hearts. So we can praise him and feel happy."
Vivi taught me.
Patiently waiting for me to resolve it. Quick to forgive the second I did.
Quick to move forward.
When I got to work, my nerves were still rattled by it all.
By the feeling of failure. The sinking, under-the-water feelings of my own (imperfections) sins.
I may have accidentally left my lights on in the parking lot when I came in to work, and I may have had to call maintenance to jump/charge my battery.
Reminds me of my time with the Lord.
Recharging me.
To try again.
To put another foot in front, and keep on keeping on.
With his sweet forgiveness.
His grace.
His mercy.
This mama is sorry.
I'm also growing.
And that means that really, the water's not drowning me...
I'm just going for a lovely swim.